A Picture Album of the British Isles from our Trip - September 2002 Section II
Parry and Elaine Davies got us safely to London on Sunday, September 8, and we began our Tour. Walked around London from our central location on Piccadilly Circus and saw many of the sites that make London famous.
Our hotel on Piccadilly Circus - the Regent Palace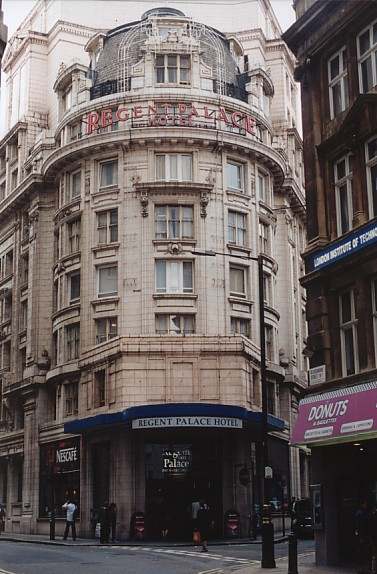 Nelson Monument, Trafalgar Square, London.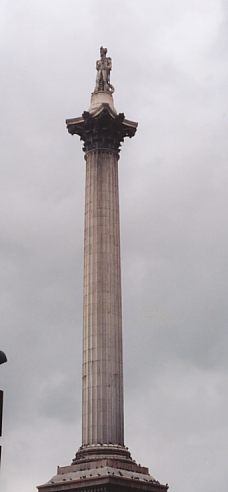 Trafalgar Square - St Martin-in-the-Fields, base of Nelson Monument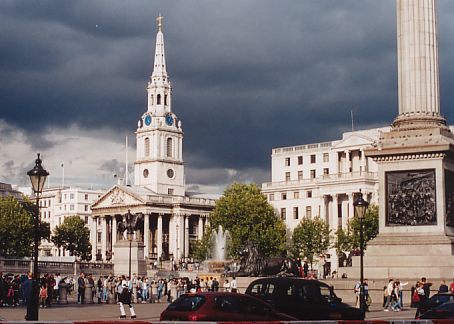 The dome of St Paul's Cathedral. It was raining very hard when I took this picture.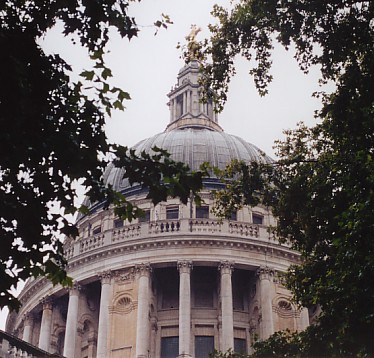 The Queen Victoria monument in front of St Paul's Cathedral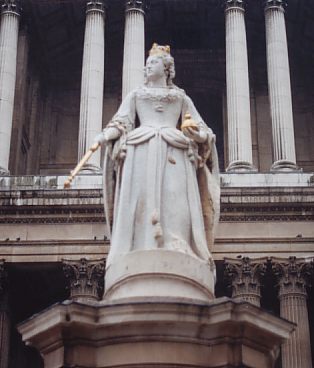 From the Stone Gallery at St Paul's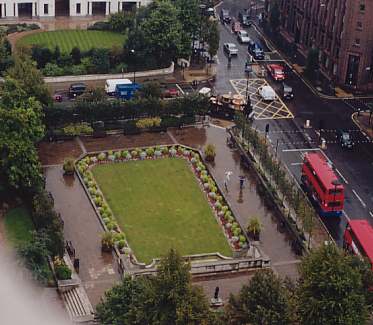 From the Stone Gallery at St Paul's- the Millennium Footbridge over the Thames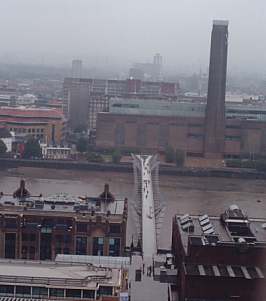 The Clock Tower at St Paul,s, taken from the Stone Gallery.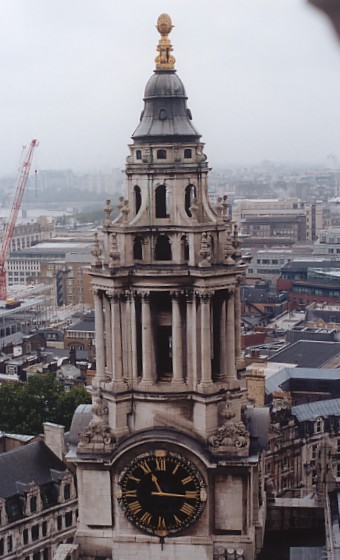 Lois and Friend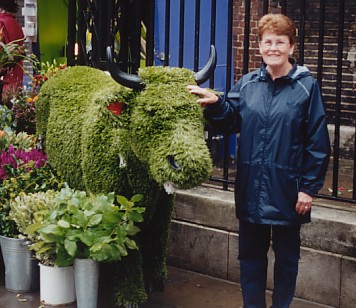 Lake in St James' Park looking at the London Eye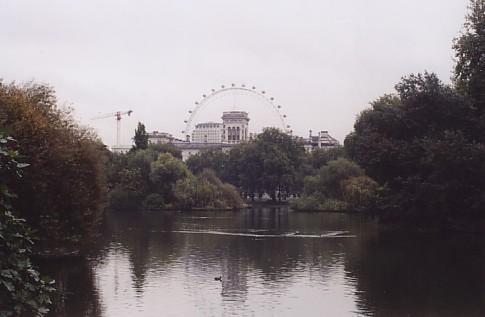 Buckingham Palace and Queen Victoria monument.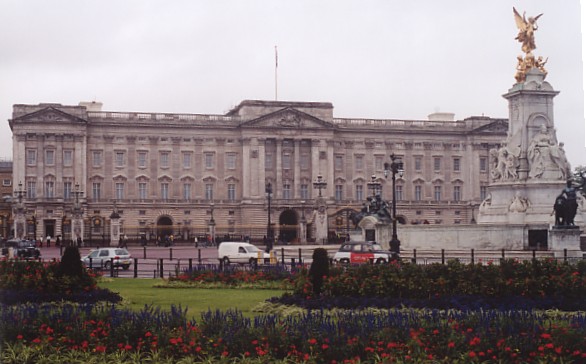 The top of the Queen Victoria monument at Buckingham Palace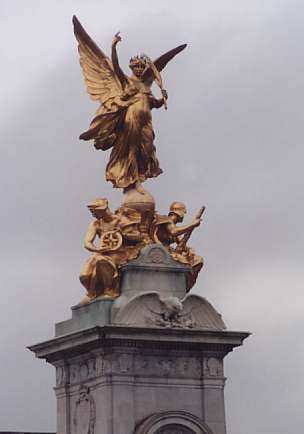 Gates to Green Park at Buckingham Palace
Main entrance to Westminster Cathedral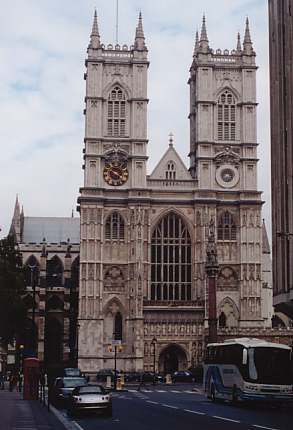 The back of Westminster Abbey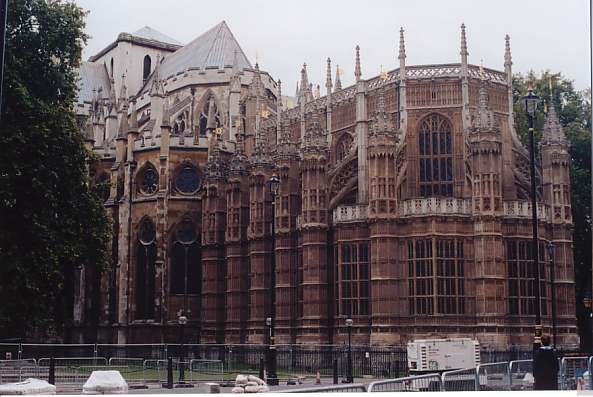 Houses of Parliment and Big Ben.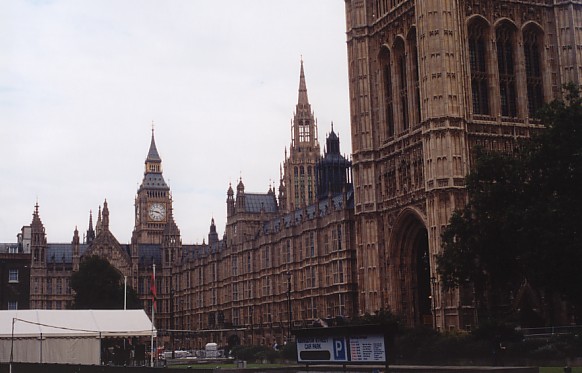 That's it for London. Tuesday we started the bus tour. We went west from London, and at the end of the day reached Plymouth in Devon . Click here for pictures of this day's trip.