A Picture Album of the British Isles from our Trip - September 2002 Section VI
In Ireland for several days. Our first full day got us half way around the Ring of Kerry. A lot of fog, so missed best views. Then on to Ennis for next night, and two more nights in Dublin before returning to Wales on the Ferry Ulysses. We stopped in Chester, just past the Wales/England border, then into the Lake District of England, a beautiful area of lakes and mountains, but we did not stop for pictures except in Grasmere.
Blarney Castle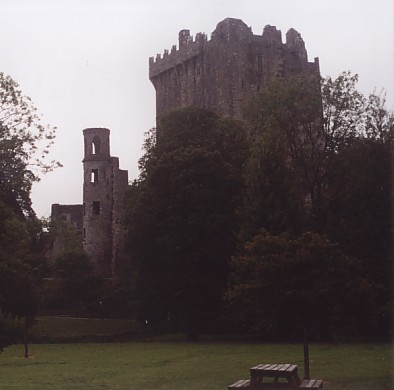 One of the best con games I have ever seen is the kissing of the Blarney Stone. The guy who thought this one up was a genius!!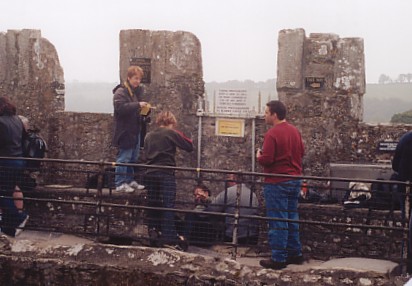 Lois shows how it is done!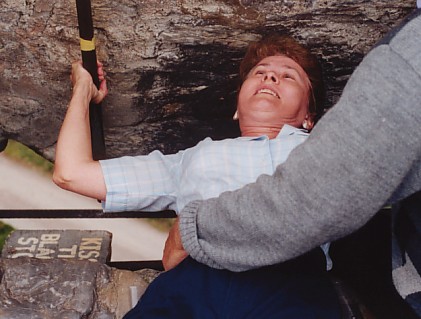 The manor house on the Blarney Castle grounds.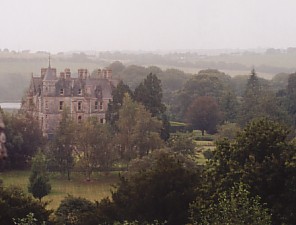 A stream on the Ring of Kerry, west side.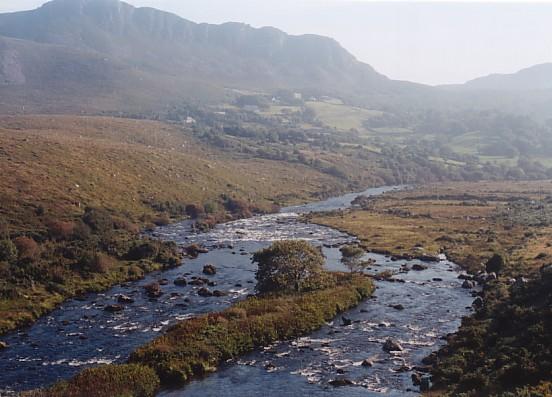 We had fog both days on the Ring of Kerry. I bet there were some spectacular views!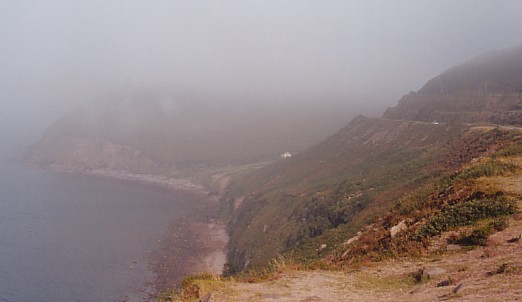 This is the Atlantic beach at our hotel in Waterville, Ring of Kerry.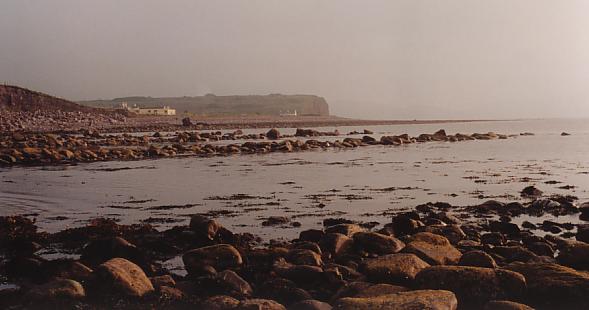 The yellow building was our hotel in Waterville.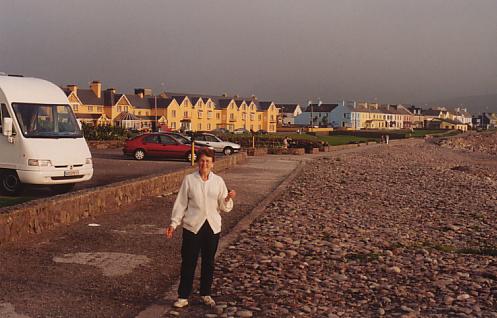 Morning on the Kumakista Pass - still foggy.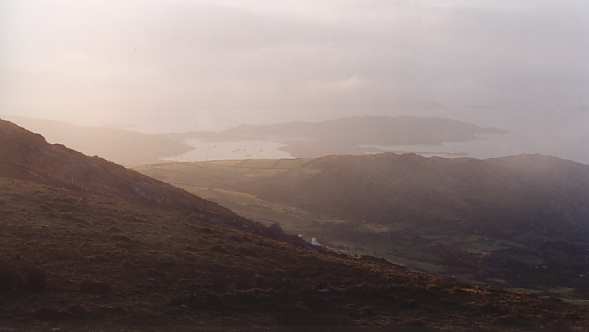 Same place, more fog. This is only a mile or two from Waterville.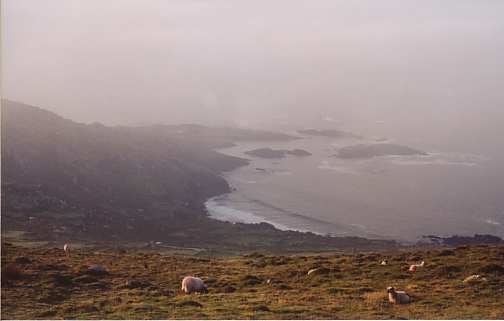 Near Sneem, Ring of Kerry, east side.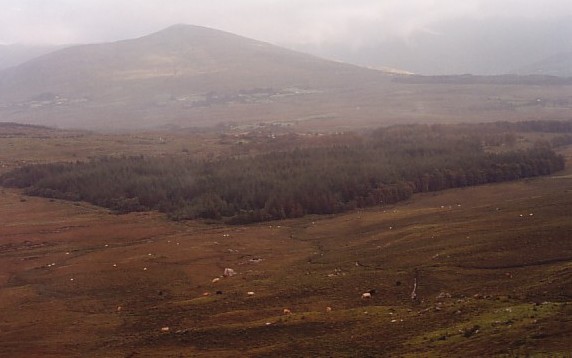 Still the Sneem area.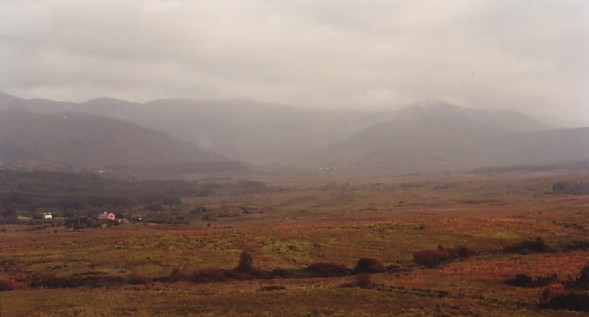 Lakes of Killarney, east side of Ring of Kerry. The fog never lifted.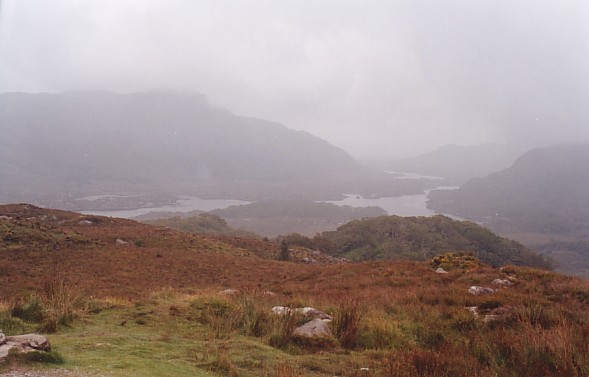 This ruin of a friary was only a short distance from our hotel in Ennis, Ireland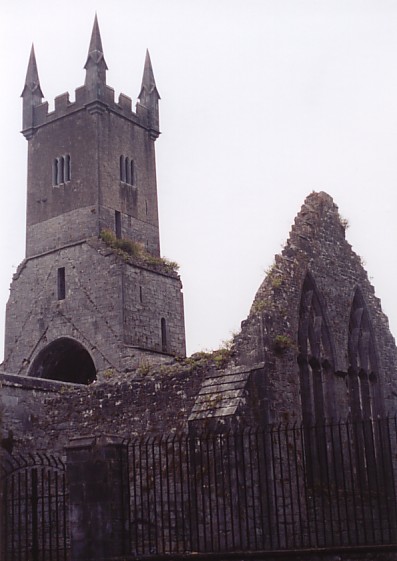 St Patrick's Cathedral in Dublin. A Protestant cathedral since the time of Henry VIII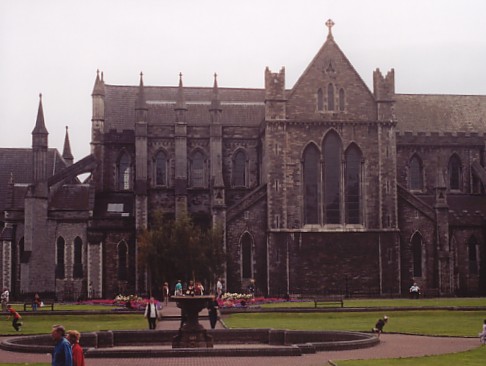 The steeple of St Patrick's Cathedral.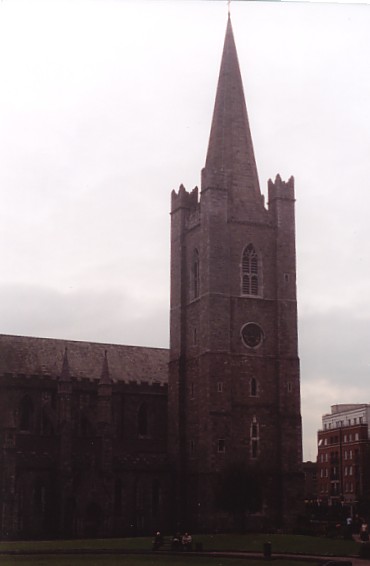 Internet photo of the Ulysses, largest passenger/auto ferry in the world.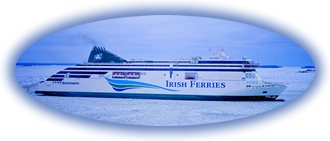 The town of Chester, England. Town clock sits atop the town wall.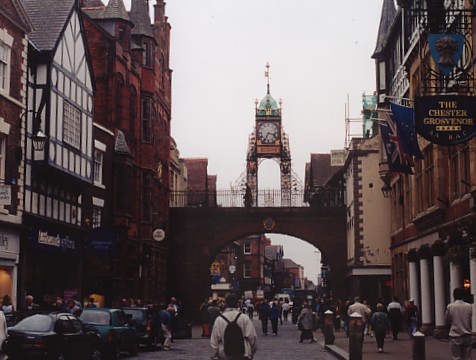 Looking up the street from the clock gate.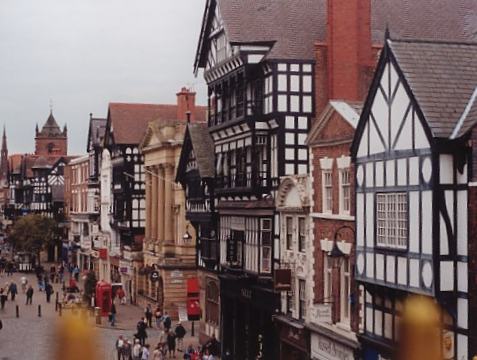 Roman ampitheatre in Chester just outside the town wall. Only this small part has been excavated.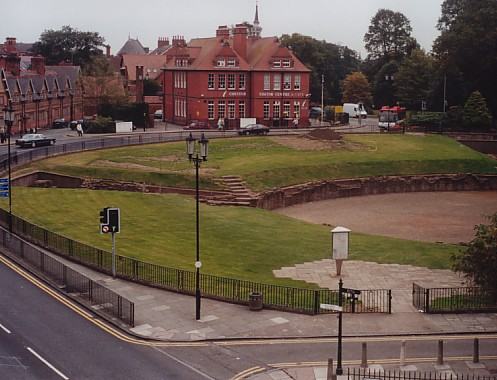 &nbsp
Roman garden. The picture was taken from the town wall. This wall was built by the Romans between 90 and 120 AD.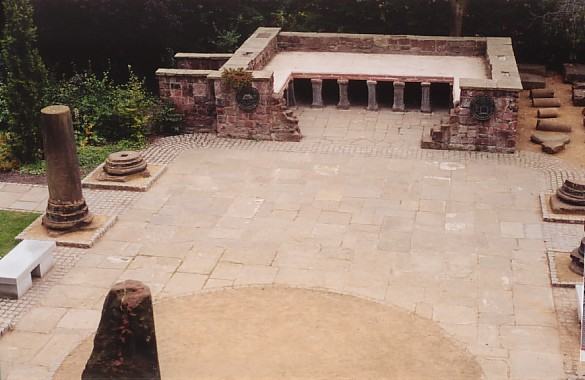 There were lots of great photo chances in the Lake District, but we drove past them all. This is all we got. This is in Grasmere.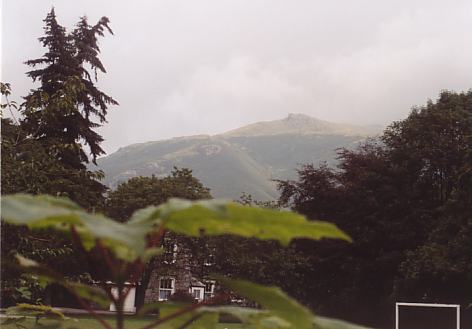 On Friday, September 20, we arrived at our hotel in Edinburgh - actually North Queensferry - and next day had a bus tour of Edinburgh, then the rest of the day to wander as we wished. Lois and I spent most of the time in the old part of the city, on the Royal Mile and Edinburgh Castle. Then Sunday on into the Highlands. Click here for scenes in Edinburgh on onward.