A Picture Album of the British Isles from our Trip - September 2002 Section VIII
Looking southwest on Loch Ness. Urquhart Castle ruins are on the point.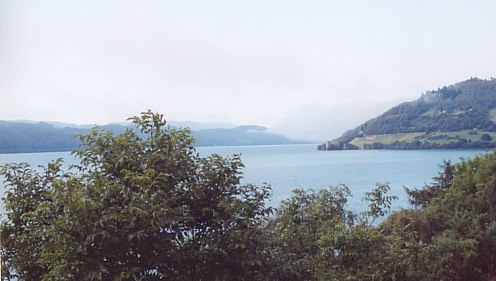 The ruins of the Urquhart Castle on Loch Ness.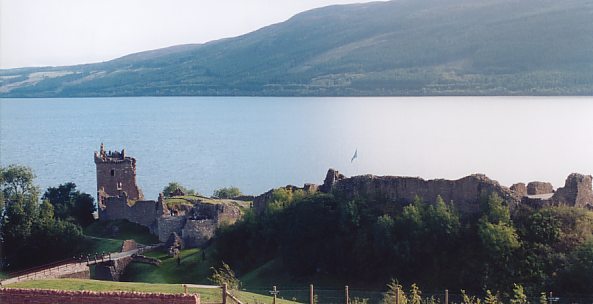 Nessy, the Loch Ness monster.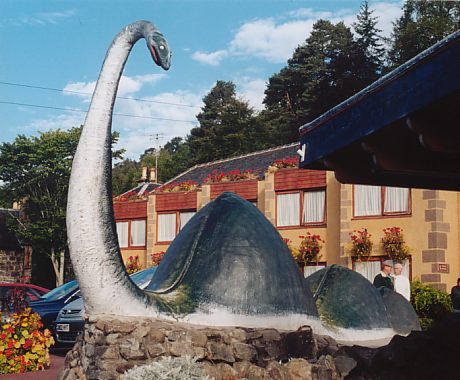 Typical mountain and reforestation along the lochs.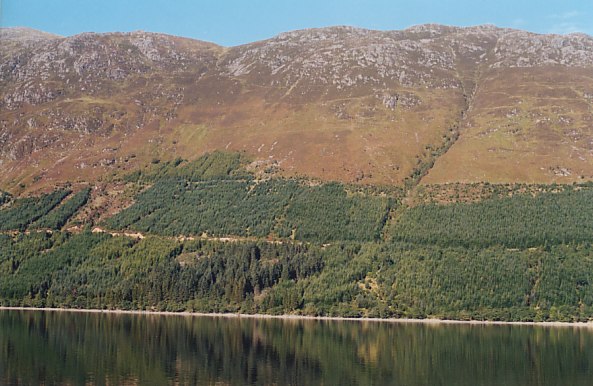 Near Spean Bridge, Scotland is this monument dedicated to the Commandos of World War II who trained in this area.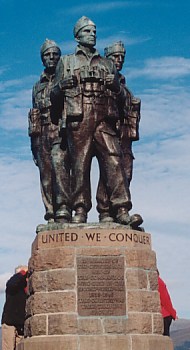 These mountains are visible from the Commando monument.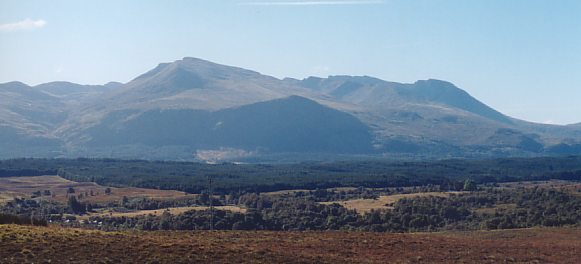 Another view from the Commando monument.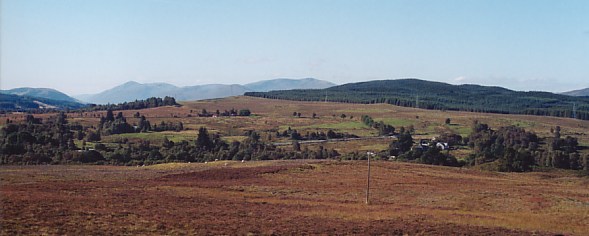 The pass at Glen Coe, Scotland.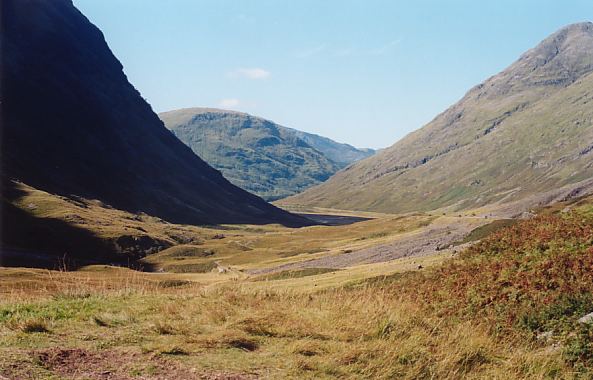 Two of the rocky mountains at Glen Coe
Looking uphill at the Pass at Glen Coe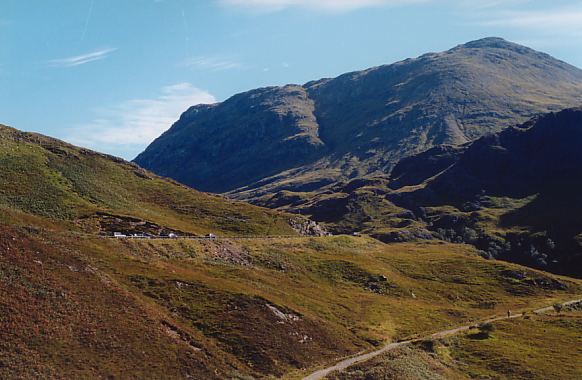 Rannoch Moor, on the highland above Glen Coe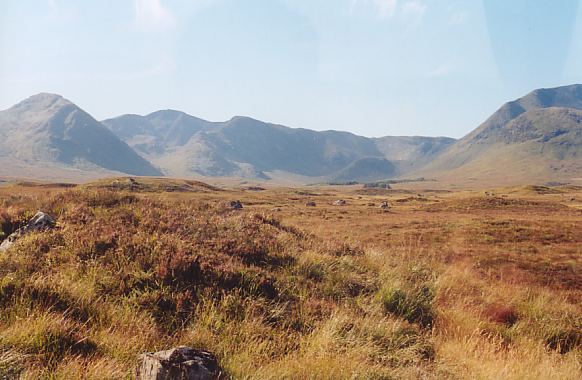 The tour boat on Loch Lomond.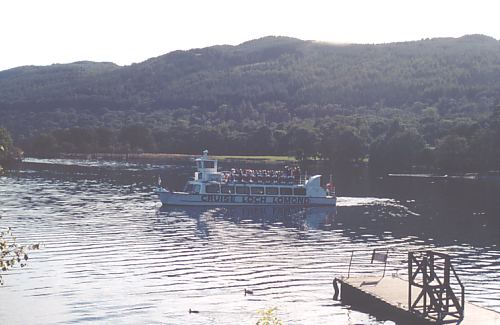 The mountain at Tarbet on Loch Lomond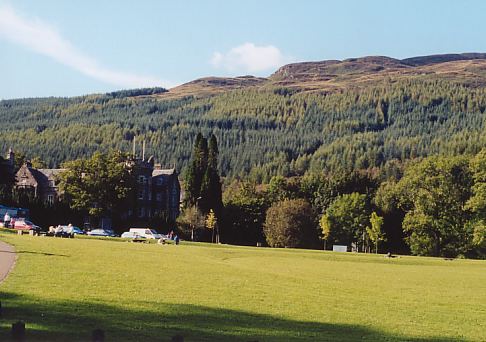 In years past young English couples would come to this Scottish border village to be married in this blacksmith shop. Marriage age was lower in Scotland than in England.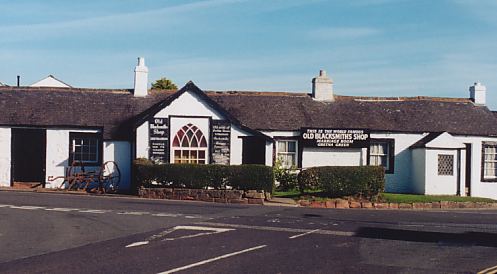 Lois & Gordon on Hadrian's Wall.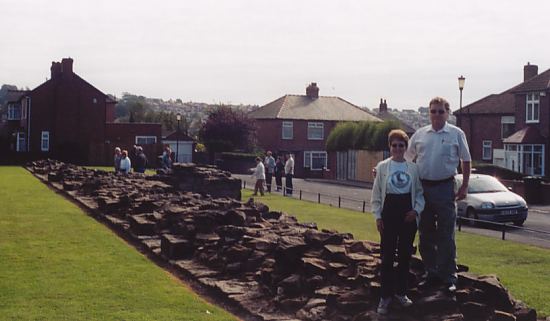 Loris & Arthur in the guardhouse on Hadrian's Wall.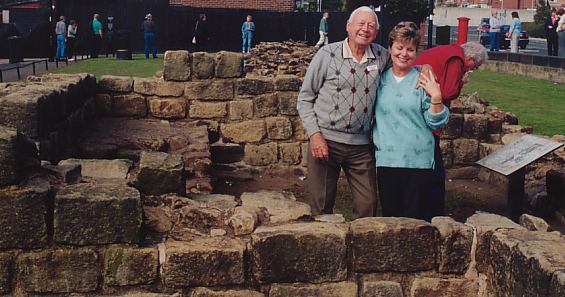 The street called The Shambles in York, England. Very old.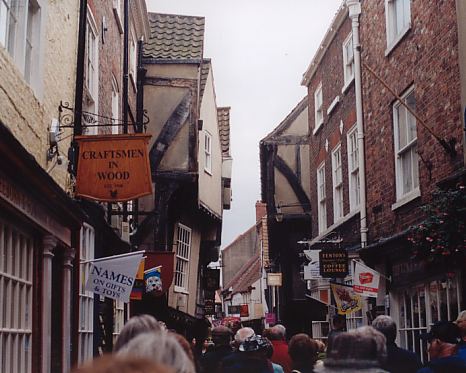 One of the houses that caught my eye in York.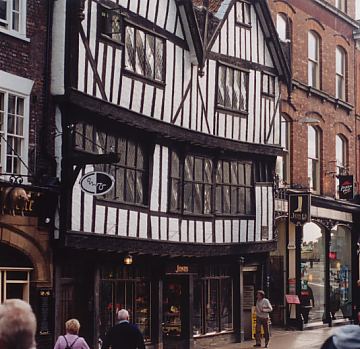 Lendal Bridge over River Ouse in York. Note the guardhouses on each end of the bridge.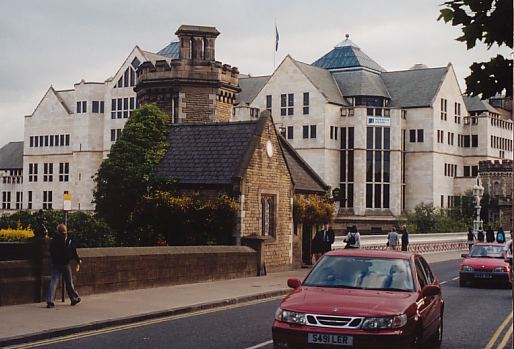 One of the gates in the city wall at York.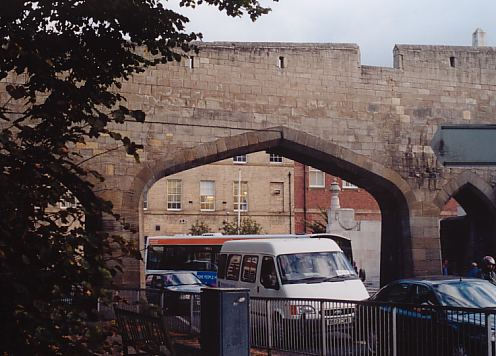 River Ouse at York.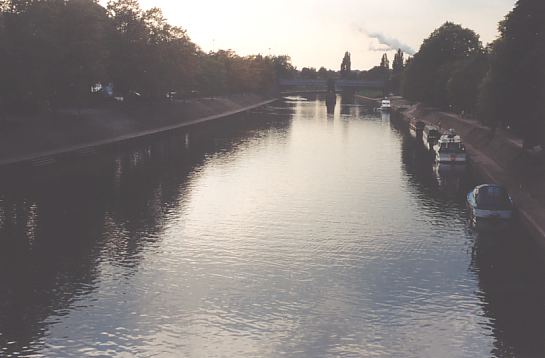 The new cathedral at Coventry. The ruin of the old one is adjacent to it. It was bombed in WW II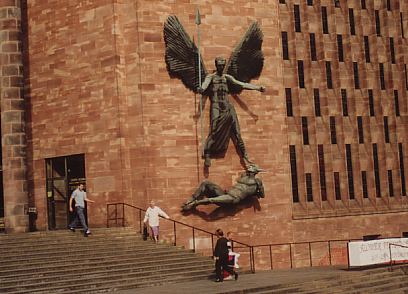 William Shakespeare's birthplace in Stratford Upon Avon.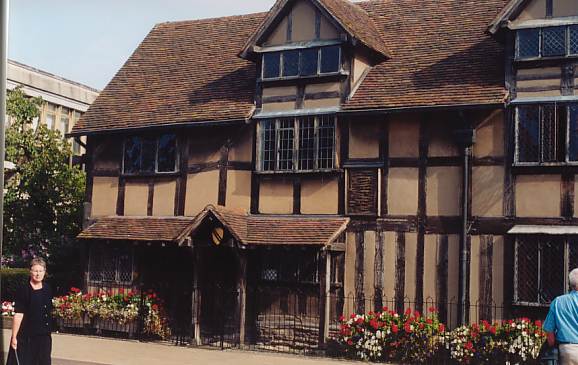 A different looking house in Stratford Upon Avon.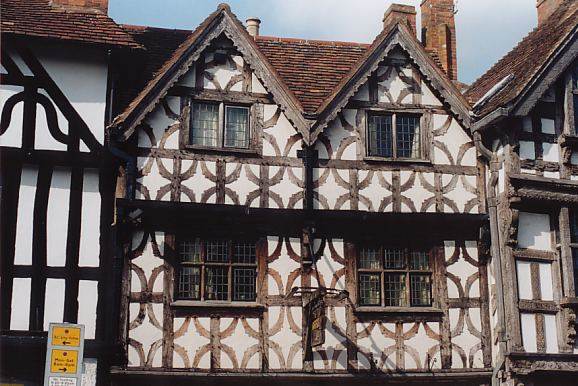 Heading back to Canada, Thursday, September 26. A wonderful trip!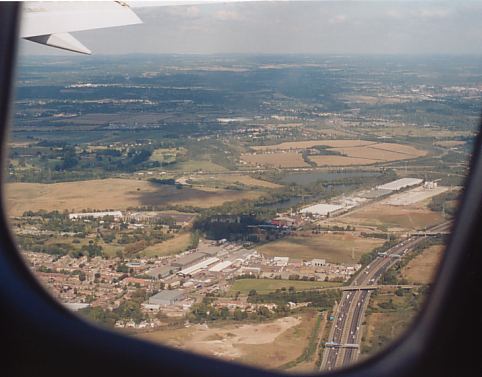 Getting higher!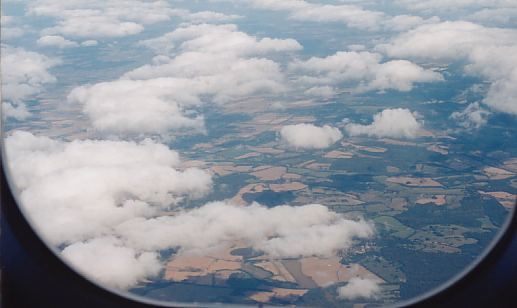 . . . and higher!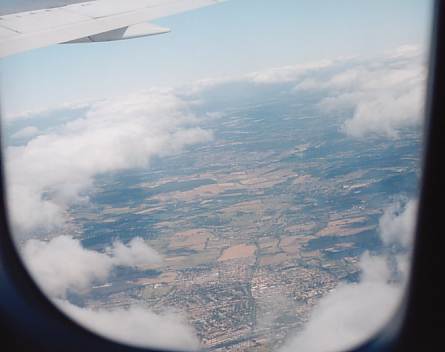 The south-east part of Ireland.